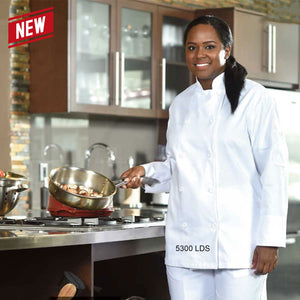 Ladies Chef Coat
Specially fitted for ladies. This chef coat is focused totally on design, comfort and keeping you cool. This fresh design combined with our value and quality makes this coat the perfect choice for your day-to-day demanding needs.
Regular XSM-3XL
65/35 Polyester/Cotton Blend in 7.25 oz. Twill Fabric.
5300 LDS
Available in Black or White.